Our Products

Variety
We offer a variety of toys for children of all ages in nine categories — Vehicles & Remote Control, Pretend Play & Costumes, Craft & Activities, Sports & Outdoor Play, Action & Adventure, Building Sets & Blocks, Learning, Fun & Games, Party Supplies, and Infant & Dolls.

Value
We provide a diverse range of toys for fun and learning. Our products are affordable for everyone and "Always Low Prices, Always Fun"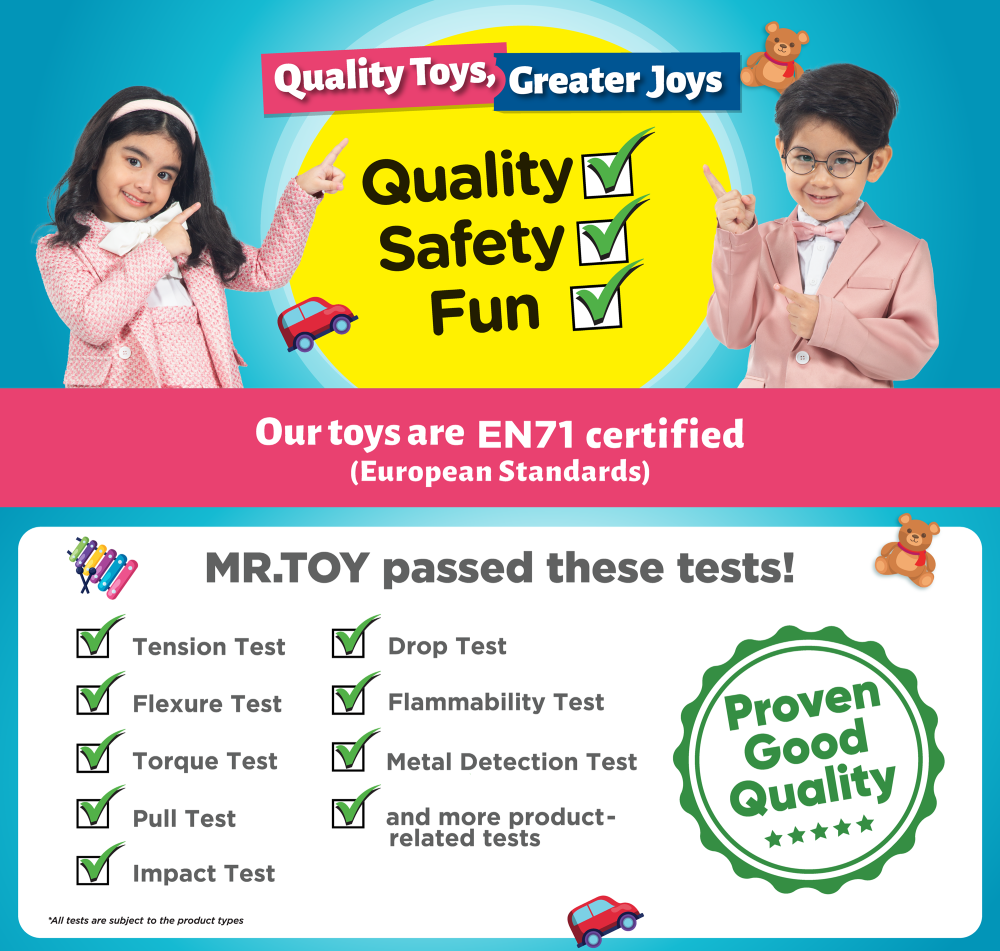 MR.TOY is a Malaysian home-grown toy store chain that takes pride in offering a wide range of toys that are not only fun but also safe for kids. With a commitment to quality and safety, all toys undergo the EN71 Safety tests, which includes mechanical and physical tests, flammability tests, and other product-related tests. Parents can rest assured knowing that when they choose MR.TOY, they are choosing toys that prioritize the well-being of their children.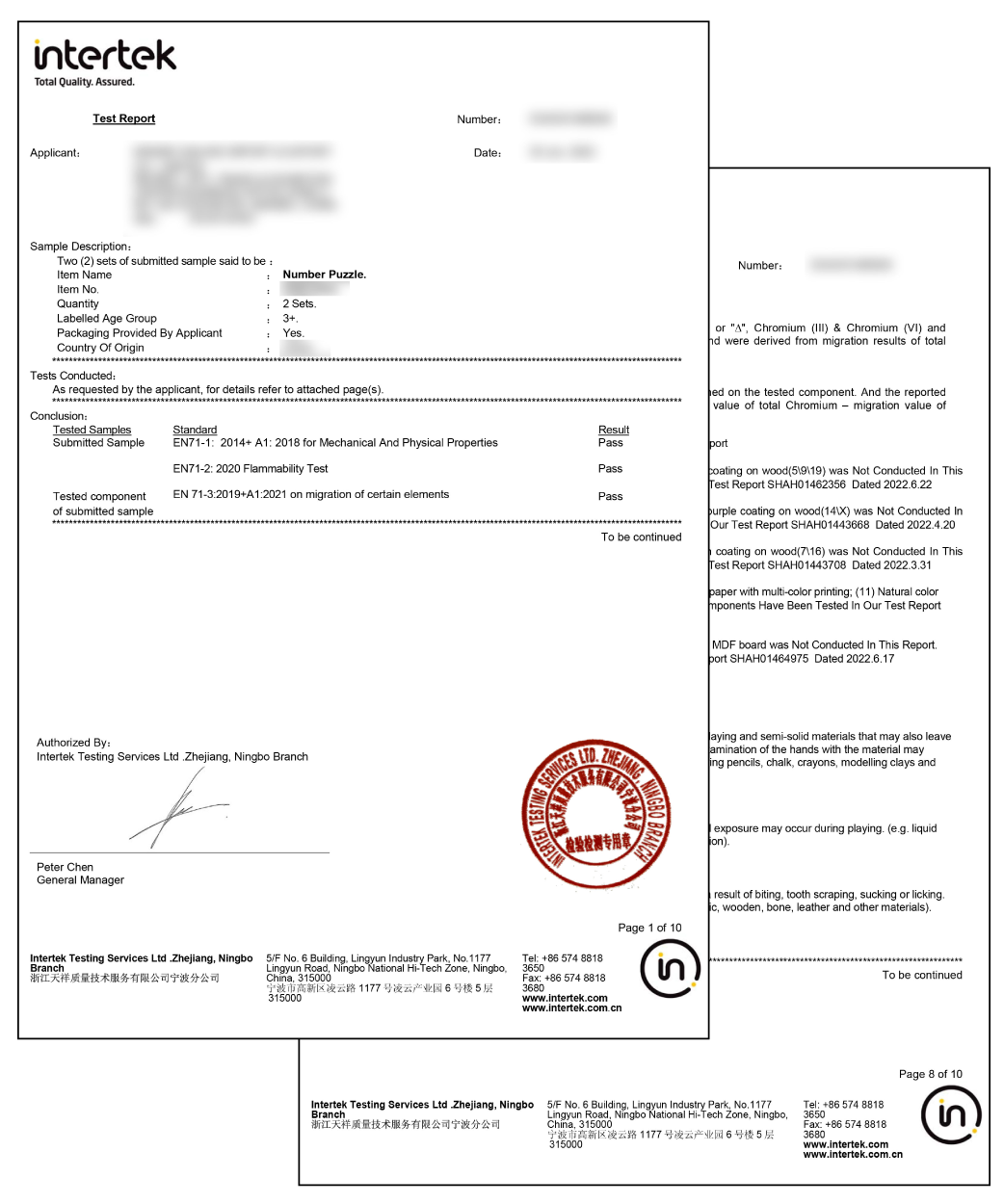 EN 71 TESTING
ABOUT Safety Requirements

The directive defines safety requirements that toys must comply with, covering aspects such as mechanical and physical properties, flammability, chemical composition, and specific hazards.
The EN71 standards apply to toys that are intended for children up to the age of fourteen. EN71 has specifics sections covering the suitability of toys for various ages, including a range of notifications for toys that are unsuitable for children under three years old.
These requirements aim to prevent potential risks and hazards associated with toys.
"WHERE
QUALITY
AND
SAFETY
MEET PLAYTIME"
Product Categories